Turning plastic bottle waste into sustainable socks
I had the privilege of recently being interviewed by Natalia Gomez for Green Studio - read the full piece below. 
Samantha Tollworthy founder of Teddy Locks and turning plastic bottle waste into sustainable socks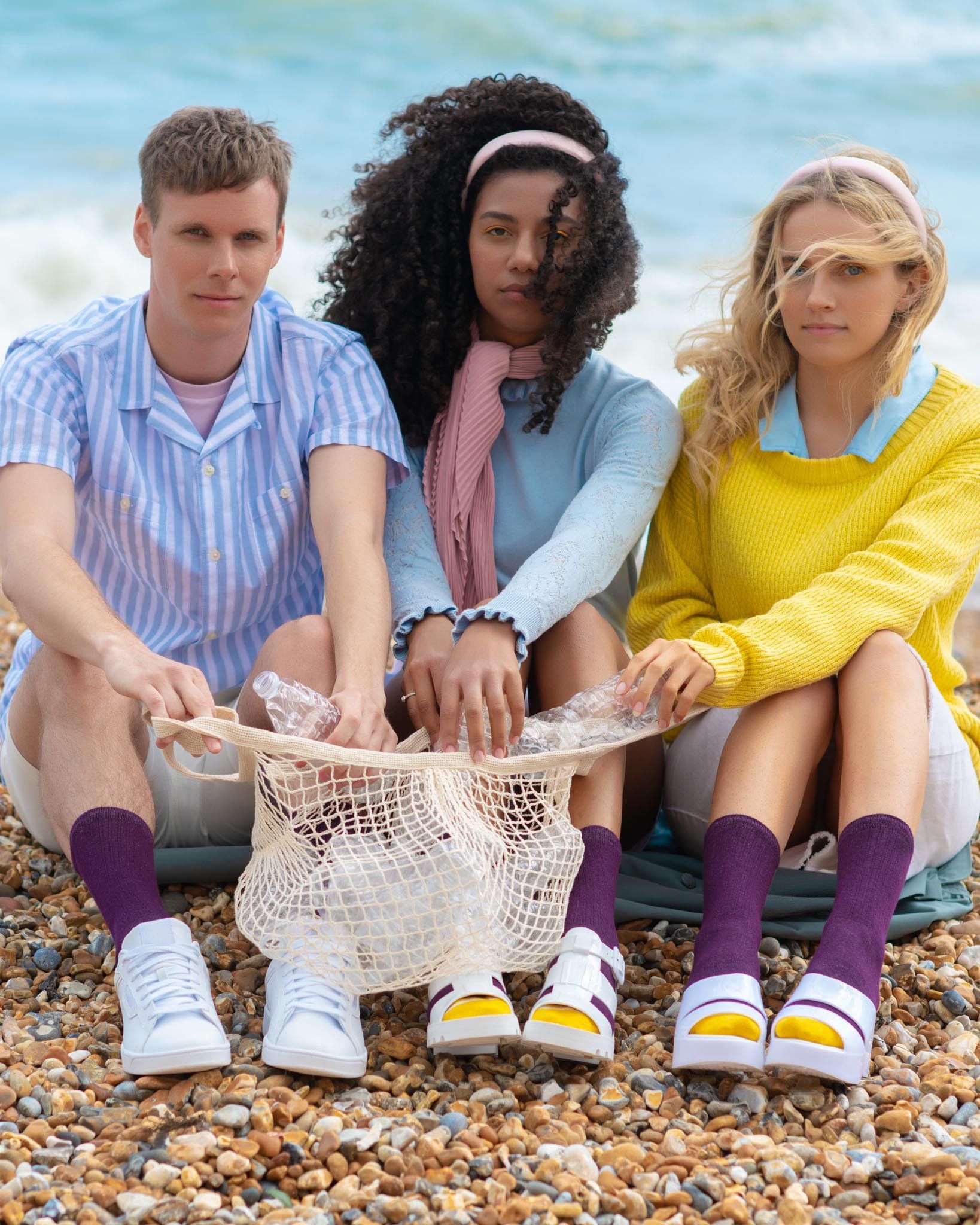 "It's only waste if you waste it!"
How it all started 
I was traveling the world as a wildlife TV producer, filming in jungles, on remote islands and up mountains, but no matter how far I went there was one thing they all had in common - single-use plastic.

Unable to avoid the comforts of convenience abroad or in New York city, where I was based, I realised that consumers needed products that were better for the planet and would help them to lower their own footprint.

So, I quit my dream job and spent 404 days developing the world's most sustainable socks - ethically knit on green certified machines in North Carolina, by local family run businesses, from recycled plastic bottles and upcycled textiles. 

200% funded on Kickstarter I then launched Teddy Locks online - and to date have recycled more than 10,000 bottles and transformed more than 1,500lbs of waste.
Her biggest challenge
When I started building Teddy Locks I didn't factor in the natural progression of my personal life, and by the time I had completed the crowdfunding I was 9 months pregnant - and launching the business online. I spent the first six months as a new mom and as a new business owner scrambling to balance my now two full-time jobs. It has taken a long time to work out an effective and healthy balance, but I am now much better at separating these two worlds.
Her biggest achievement
I honestly built Teddy Locks to help make a difference, to help fight climate change and to fight the war on waste. So, every time a new customer discovers Teddy Locks, or an existing customer returns, more single use plastic is recycled, diverted from landfill and our waterways. Seeing that positive impact we are having together, that is the biggest achievement.
Best tip to you
I did a really fun and personal collaboration with a sustainable fashion blogger in San Francisco. She got to design her own set of socks and helped to educate her followers on our brand values, as well as the importance of shopping sustainably. Opportunities to make people feel involved are definitely the most powerful.
---